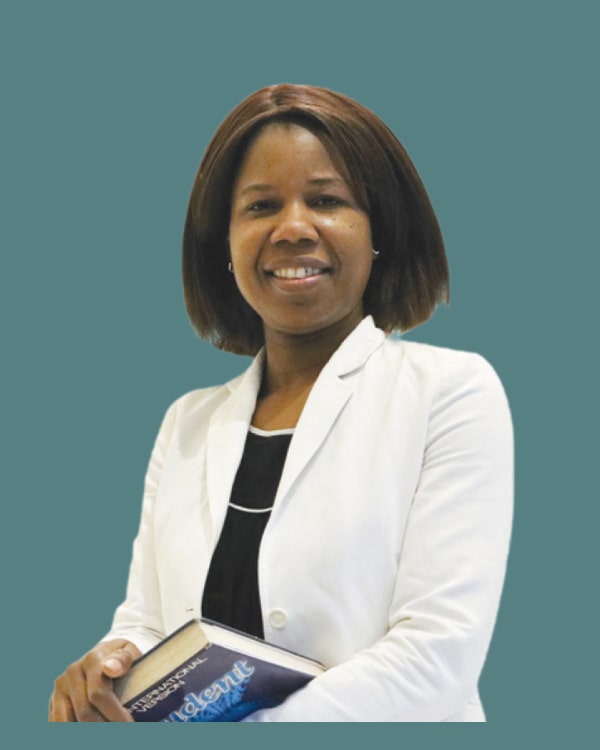 Ngee Anaba
THE WORD 209
"When God Found Me"
Local Church of London
I was born in a city in the South Eastern part of Nigeria and grew up in an Anglican Church where my parents have been members even before I was born. When I became a teenager, I decided to find a church of my own and the first one that I found was called "The Living Faith Church". But I did not find God in a church that did not place any emphasis on holiness or service to God. It was all just about prosperity—in wealth and finances.
In 2005, God brought me to the United Kingdom. My initial intention was to join my husband who was already studying there but unknown to me at that time was that God had other plans. It was in London that my family and I would eventually find Him.
Without a VISA, Without God
We were unable to renew our visas a few years after we first arrived, making us unfit to have legal rights to be in the country. It was during those times that struggles and difficulties started to arise. We tried to find comfort and hope in the church we were attending at that time. However, we found none and transferred in a church named "Rema Wena". Once again, we tried to seek God in that church only to find ourselves disillusioned, and worse, faithless. Nevertheless, we continued to pray to God for help and guidance so that we can find the spiritual nourishment that we needed.
We wanted to leave that church but we did not know where to find God. But by God's abundant grace and compassion, God pointed us in the right direction. My auntie's son, Lawrence, happened to have a barber located on Goldhawk Road, near where the Pentecostal Missionary Church of Christ 4th Watch (PMCC 4th Watch) in London was located at that time. While Lawrence was having his haircut, he opened about how we were looking for a church to attend to. It was then that the barber advised him to try going to the church nearby where he described the people as "very lovely people".
I was hesitant. Could this church be like the others? Is this another futile effort? At first, it was my auntie who attended the worship service of PMCC (4th Watch) in London. She attended many times and tried repeatedly to convince me to come with her. Eventually, I accepted her invitation and that day became the most important day of my life.
During the first time I attended, I was overwhelmed because the spirit of God was so strong in that place that day. I was so amazed and blessed at the same time. It was the God's spirit that led me into that place and after witnessing all of it and experiencing the moving of the Holy Spirit, I knew in my heart that God was truly in the PMCC (4th Watch). I was even more curious about the messages being ministered in this church. It was unlike anything I have heard before! It was enlightening and empowering. I decided to come back again and again.
Eventually, I made up my mind and believed with all my heart that this is it. The PMCC (4th Watch) is the true church. This is the Church where God is. Right after I heard the sermon about how God gives the authority of preaching and baptizing only to His sent ones, I immediately presented myself to accept Christ as my savior and be baptized.
Serving the Lord brought me love, joy and peace. However, I still had no residence visa at that time. When our Head Minister, Pastor Violy Concepcion, and the brethren heard of our situation, we prayed together fervently every day. At that time, I still had no visa but I was not anxious anymore because I know that God is with us in the Church and I believe that our faith was not for nothing. Once more, God showed His mighty hand working in the prayers of the saints—my visa application was finally approved.
Faith in God, Victory in Trials
Now that I have God in my life, I have hope and assurance that even in the midst of trials and tribulations, I'm already more than a conqueror. During the first years of my service, my husband was not yet a member of the PMCC (4th Watch). It bothered me and my son, Kazim, who kept asking, "why can't dad come and join us here?" whenever he sees other families in the Church. But I always tell my son with all the faith there is in my heart, "God will work in His perfect time,
just like what He did with us."
Towards the end of 2015, I started feeling very ill and becoming very tired quickly. I wouldn't want to get out of my bed. I ask myself, what could this be? I decided to see my doctor and had my blood tested. I didn't get the results until January 2016. They discovered that I had a tumour in my pituitary gland. Still, I am thankful to God that I was in the true church during the most difficult time in my life. When the brethren heard about my illness, they immediately started
praying for me. God blessed me again and in a couple of months, even though I have not started treatment, I started feeling better. It was a great trial but I thank God for His faithfulness. Although, the tumour is still there but I thank God and I believe God that the next time I have a test, that it would be completely gone.
One of the things I love about the PMCC (4th Watch) is that all of the teachings and doctrines in this Church is based on the Word of God. I am blessed to be in the Church headed by the living Apostle. This Word of God that I now hold is the truth that has certainly set me free.
Looking for God has been a blessed journey for me. All of what happened in my life has led me to the true faith, salvation and service to the Lord. I consider myself blessed beyond measure and what's more, my husband is now with me and my son in the PMCC (4th Watch).
I am Sister Ngee Anabba, I looked God, but He found me and my family. Now, I am His keeping.
Sister Ngee was born in Nigeria and is now residing in London, serving the Lord as a member and an officer of the Adult Department of the Pentecostal Missionary Church of Christ 4th Watch (PMCC 4th Watch) London Locale.